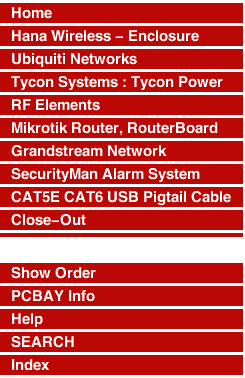 DC-2021 - Shireen Outdoor Shielded Cat6 Cable 1000'






Product Description:
Shireen's CAT6 FTP Cable is a high quality outdoor FTP (Foil Twisted Pair) CAT6 cable. It features 4 Twisted pairs of 23 AWG wire with Al foil shielding and drain wire. Excellent for use in all outdoor applications of networking, data transfer and phone lines. It supports 10/100/1000Mbps.







Sales Assistance: 909-548-7787 (9:30-6 Pacific, M-F)

Phone-Orders and Will-Calls are welcome! Call us before you arrive in-store!


Holiday Dec.24 & 31 Office are closed.
For UPS Holiday delivery schedule, visit US Holiday Operations Schedule


All items carry a 14-day money back guarantee (15% re-stocking and without shipping charge)
For OPENED Software Package with manufacturer guarantee, the customer should contact the manufacturer directly for service or exchange
All trademarks, registered trademarks, and names are the property of their respective owners.